ANNOUNCEMENT: DELTA HEALTHCARE HAS TEMPORARILY CLOSED THE PATIENT LIST UNTIL 17 MARCH 2022 WHEN IT WILL BE RE-OPENED
COVID-19 VACINATION
GOV.UK has published a range of useful, informative and easy-read leaflets on COVID-19 vaccination. You can access them by clicking the link below.
FAST KEYS
Fast access to key features
Out of Hours
Ring 111 when the surgery is closed or when health advice is needed 24/7
Learn more »
EMERGENCIES
How to recognise a medical emergency and what you can do to save lives
Learn more »
COVID-19
Latest offical covid-19 coronavius information & advice from the NHS
Learn more »
SYSTMONLINE
Register, order repeat prescriptions, book appointments and more.
Go to Portal »
ON LINE
Information & links for Online consultations, Systm Online & more
Learn more »
ALERTS
Stay up-to-date with urgent practice announcements & alert messages
Learn more »
SPECIALIST ROOMS
DIABETES CLINIC
Details of our diabetes clinic and other support services
Learn more »
ASTHMA CLINIC
Information about our asthma clinic and resources
Learn more »
HEART CLINIC
Details of our heart clinic and other resources
Learn more »
SEXUAL HEALTH
Information and sexual health services - all ages.
Learn more»
HEALTH PROMO
An array of online resources for health promotion
Learn more »
MENTAL HEALTH
Links to a wide range of local & national services
Learn more »
Suspected Covid-19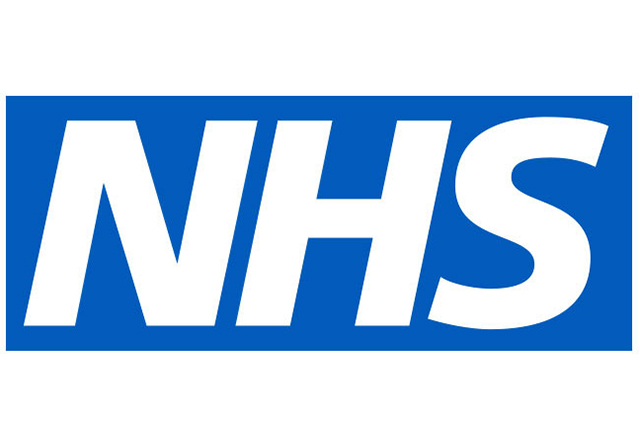 This leaflet is for patients with suspected coronavirus who have not been admitted to hospital and will be isolating at home.
The way people access their GP practice has changed to ensure patients get the best possible care safely and quickly. We only want people to attend the practice when they need to, in order to keep patients and staff safe from coronavirus.

We would like to remind that we are still in the middle of the pandemic and the risk of catching Corona and any other virus is still imminent, therefore stay alert at all times.

You may be now have been familiar with the different ways we have been consulting you and solving your health problems since the beginning of the pandemic. These were by the help of phone calls, e-consult, text messages or by videoconference and emails and face to face consultations wherever necessary.

We will continue with this form of telemedicine and will be the norm as many surgeries have adapted across the country. You will be asked sometimes to send some photos to our secure email address or as an attachment response to sms message for assessment prior to telephone call.

Due to the above changes we strongly advise that you update your mobile apps as we may change from time to time to video consultation to assess your lesions. It is important, therefore that you take your phone with you at all times after you have booked an appointment.

Telemedicine allows us to sort your problem at any convenient place and time for you. The doctor will try to call you at any time from the time you place your request.

Please remember to update the surgery with your current telephone number if you have changed it recently.
NHS 111 OnlineNHS covid-19 PORTAL

Symptoms
The most common symptoms of coronavirus (COVID-19) are recent onset of a new continuous cough or a high temperature or a loss of, or change in, normal sense of taste or smell (anosmia).

If you have any symptoms of the above symptoms, you should arrange a test by visiting the NHS Website (test and trace), or contact 111 via telephone if you do not have Internet access.

It is still advised that you do not need to call NHS 111 to go into self-isolation. If you are self-isolating please inform the surgery immediately, so we can assess you and offer additional advice and support if necessary as your Covid19 symptoms may simulate other similar conditions.

Please contact us If your symptoms worsens, if this happens after working hours please contact NHS 111 online and If you have no internet access, you should call NHS 111. For any medical emergency dial 999.

We strongly advise that you do not hesitate to call the surgery if you have any other health issue as we still continue to see patients as usual.

Despite lockdown being completely eased, we still advise that you please continue to adhere to the following as per PHE advice:-
NHS TEST & TRACE

Basic Hygiene

Wash your hands more often than usual, for 20 seconds using soap and hot water, particularly after coughing, sneezing and blowing your nose, or after being in public areas where other people are doing

Use hand sanitizer if that's all you have access to.To reduce the spread of germs when you cough or sneeze, cover your mouth and nose with a tissue, or your sleeve (not your hands) if you don't have a tissue, and throw the tissue away immediately. Then wash your hands or use a hand sanitising

Clean and disinfect regularly touched objects and surfaces using your regular cleaning products to reduce the risk of passing the infection on to other people.


Face Covering

As per Government advise, please wear facemask where social distancing is not possible especially in crowded area and when coming to the surgery. See GOV.UK REGARDING STAYING SAFE OUTSIDE and you can find guidance on how to wear and make a cloth face covering
MEETING OTHERSMAKE A FACE COVERING

Surgery Attendance Advice
In order to further help limit the spread of the disease and also to protect you and staff from catching or spreading the disease the following safety measure have been put into place and will continue:



Our entrance from Holderness Road has been temporarily closed to control movement, please use the entrance from Morrison supermarket carpark, which now has an intercom installed.Please press the buzzer to DELTA Healthcare and we will open the door for you. Remember to use the hand sanitizer on the wall on the right hand in the vestibule as you enter the area.


Please do not book appointments specifically to see your doctor in order to check your blood results. The Doctor will always inform you about your results if there are any changes.


Do not bring your little children to the surgery for symptoms that could be otherwise sorted out over the phone. Please use our telemedicine and e-consult possibilities


Baby 6-8 weeks and mum checks. As in previous communications, we remind that this service never stops and we will keep inviting you to bring your child at a specific time via a dedicated entrance. Wherever possible bring your child with only one parent and remember to wear your facemask wherever possible.


Wherever possible avoid bringing children with you when you are coming for your own appointment unless these children have medical problem and have an appointment.


Please do not book appointments just for extension of sick note, other medical notes e.g. not able to carry heavy goods at work etc. please use our online consultation system. Leave a message, and the GP will address this as soon as possible


The waiting area may look empty and strange, this is only because we will space and stagger your appointment so you do not wait in the surgery to avoid meeting with other patients. You may have also noticed new chairs, this is to help eliminate cross infection.a cloth face covering



Cervical Smear
We strongly advise that all eligible patients to book their appointment. Whilst this is voluntary, we would like to highlight that early detection improves treatment and survival.

Special Attention
SPECIAL ATTENTION:
As we do not know how long the pandemic will last, we strongly advise that you do not put off seeking medical attention for issues not related to Covid -19 e.g. chest pain etc. because of the fear of getting infection.

COVID-19 can make anyone seriously ill, but for some people the risk is higher. You can find more information on higher risk groups on NHS.UK As more information emerges, recommendations may change. Coronavirus (COVID-19) updates and information in British Sign Language can be accessed on SignHealth website

STAY ALERT
DELTA Healthcare


Medicines, Vaccines & Medical Devices
Adverse Reaction Reporting
It is important that patients report adverse reactions and events in relation the medicines, vaccines or medical devices to the Medicines & Healthcare Products Regulatory Agency. This will be key in the case of the deployment of covid-19 vaccinations. However, any reaction to any medicine that has been used for patients with covid-19 should be reported. There is also a seperate reporting tool for non-covid adverse reactions.